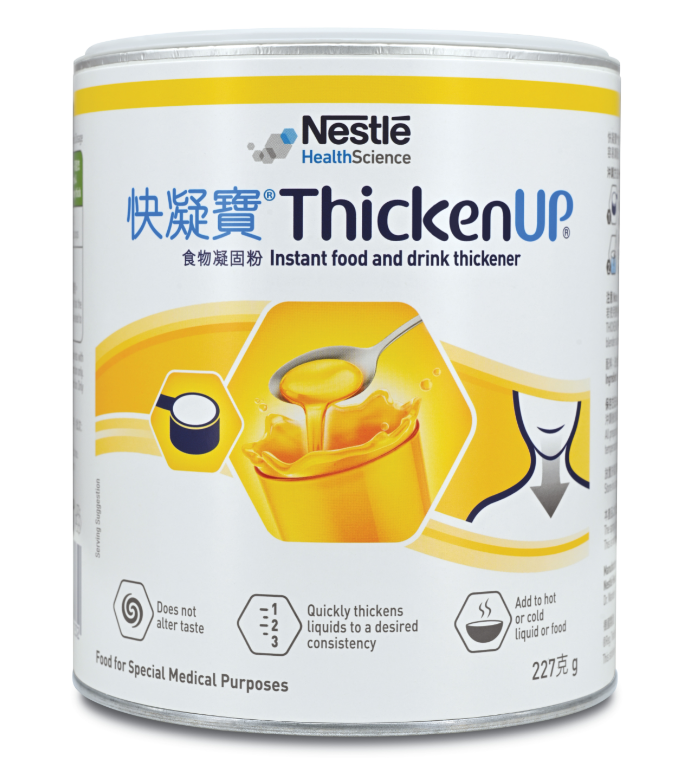 THICKENUP® is a modified food starch-based instant food and drink thickener.
Enquiry: 8202 9876
---
Designed to be added to hot or cold liquids or foods 
Tasteless and odourless, does not alter the taste and appearance of the thickened liquids 
Quickly thickens liquids to desired consistencies to ensure safe swallowing 
Mixing instruction:
While stirring briskly, slowly add THICKENUP® Instant Food and Drink Thickener to hot or cold liquid. Stir until the powder has completely dissolved to reach the required consistency.