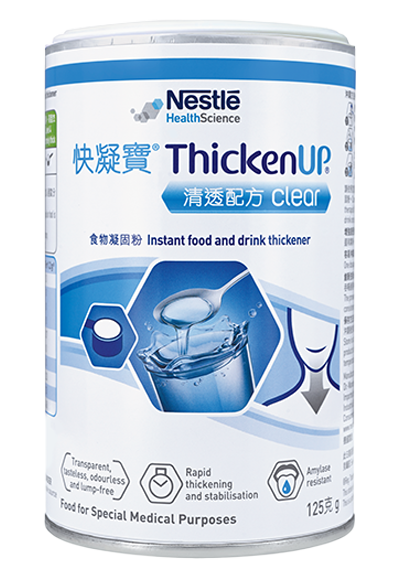 THICKENUP® Clear is an innovative, xanthan gum-based instant food and drink thickener.
Enquiry: 8202 9876
---
Designed to be added to hot or cold liquids or foods
Transparent, tasteless and odourless, does not alter the taste and appearance of the thickened liquids and liquids remain clear
Quickly thickens liquids to desired consistencies to ensure safe swallowing
Stable consistency across time and resistant to salivary amylase
The spray dry process in powder manufacturing might turn the ingredient into brown particles. This is normal and the product can be used with confidence.
Mixing instruction:
First add desired quantity of THICKENUP® Clear Instant Food and Drink Thickener into empty container. Then add liquid into container and stir until completely dissolved.